An Overview

Zhejiang Lench Electric Technology Co. Ltd. undertakes designing, testing, manufacturing and supplying of the composites that find usage mainly in the industrial sectors like aerospace engineering, automobile industry, etc. As a manufacturer and wholesaler/distributor, we are stringently committed to offer our clients, Seamless Pipe and Pipe Fittings, Reinforcement Ring, Banding Ring, Fire Extinguisher, Water Mist, Fiber Glass Ring and many more. This is done by working day and night to maintain our leadership along with global competitiveness in the areas where we serve. Our approach for returning to the society and saving resources has made us the most preferred choice of not only our clients, but employees and other associated partners. One of the key factors that has helped us in establishing long lasting relationships with our partners on the global platform is our strong business operations. It is our way of doing business, both ethically and professionally, to serve our clients with nothing but the best products that are even checked as per the quality guidelines of FMEA for each production processing.
Honor
Corporate awards are not only for boosting the development of a business. These can improve the reputation of a company while allowing the workers to feel proud of the place where they work.Being in the industry for more than a decade, we have achieved several milestones that has also helped us in earning recognition, cited below. The below mentioned certificates have also helped us in enhancing our networking opportunities, resulting in the elevation of our profile in the industry.
Safety Production Standardization Certificate
Quality Management System Certification

ISO 9001:2008
TSO/TS16949:2009
EU REACH and ROHS
Infrastructural Base and Other Resources

Keeping in view the importance of a good infrastructural base for the businesses to flourish, we have established a large infrastructure that covers an area of two thousand square meters. This structure is fully equipped with modern machinery and tools to produce the finest quality products so that the diverse needs of our clients can be fulfilled without any trouble. With the perfect blend of these resources and 74 workers, our company has the capability of serving 30,00,000 pieces of its offering on monthly basis. Apart from this, all the resources allow us to produce 20 Mio Ton of PMC and GERP.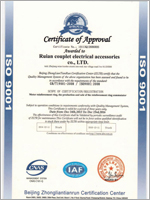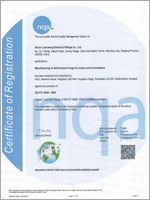 Read More